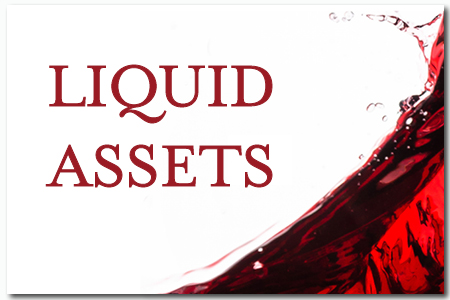 Thursday, October 26, 2023 | 6:00 PM to 7:45 PM
Event Location:
ING Headquarters
1133 6th Ave, 10th Floor
New York City
Join us for an in-person fundraising event, as we explore the wine market from an investment perspective. Our guests will experience three investment-grade wines introduced by leading wine consultant Dean Bernstein. Mr. Bernstein will discuss the performance of investment-grade wines and investment vehicles over the past 30 years and introduce other opportunities in the wine market. The evening will be hosted by sponsors ING and Savills.
Event Program:
Registration begins at 5:30pm
Welcome remarks by ING hosts: Katharyn Meyer, Head of Financial Markets and CEO of ING Capital Markets LLC and Marcy Cohen, ING Managing Director and Chief Legal Officer
David Cowen, Museum President and CEO, briefly discusses the Museum and major initiatives
Richard Sylla, NYU Professor Emeritus, History of Financial Institutions & Markets, shares insights into the role wine has played in significant financial events
Mitti Liebersohn, Chairman, New York Brokerage, Savills, introduces Dean Bernstein
Dean Bernstein, well-known wine consultant at Zachys, discusses investing in wine, compares performance of that asset to other major markets, e.g. the stock market and real estate. He will also provide an overview of the three investment-grade wines we will be tasting (see Tasting Notes):
2008 Taittinger Comte de Champagne Rose
2010 Leoville Poyferre (Bordeaux)
2019 Ulysses Napa Cabernet
Passed hors d'oeuvres will be available during the wine tasting.
A silent auction of investment-grade wines will be open from 6–7pm, with the winners announced at the conclusion of the evening.
Tickets for this exclusive event are $1,000 per person and are available for online purchase above. Please note that ticket availability is limited.
100% of the evening's proceeds will support the Museum of American Finance's programming and major initiatives. The Museum's tax ID number is 13-3540880. All but $150 per ticket is tax-deductible to the extent of the law.