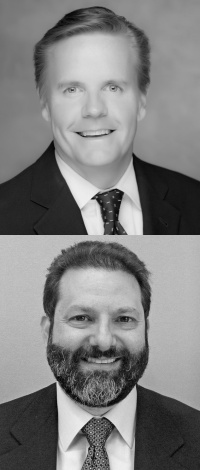 Thursday, October 21, 2021
12:00 PM to 1:00 PM
Join us for a lunchtime program with Bob O'Shea, co-founder and chairman of Silver Point Capital, a private investment firm focused on credit and special situation investing throughout credit cycles. Michael Gatto, an adjunct professor at Fordham, will interview Mr. O'Shea about his meteoric rise on Wall Street, his views of the current credit markets and his advice on how to build a successful career in credit.
Upcoming Events and Tours
Ted Seides on "Capital Allocators: How the World's Elite Money Managers Lead and Invest"
Wednesday, October 27, 2021 - 12:00 PM

Join us for an afternoon webinar with author Ted Seides as he discusses his new book, Capital Allocators, with Jonathan Brolin, founder and managing partner of Edenbrook Capital LLC,

Annual Great Crashes Walking Tour
Saturday, October 30, 2021 - 1:00 PM

Relive the Great Crash of 1929 on the Museum's annual crash-themed walking tour of Lower Manhattan. This unique walking tour, now in its 34th year, is the only regularly-scheduled event that commemorates the Great Crash of 1929, the Panic of 1907 and the 1987 stock market collapse. It also delves into the political, financial, real estate and architectural history of Wall Street and New York City.

Michael Mauboussin on "Expectations Investing: Reading Stock Prices for Better Returns"
Thursday, November 4, 2021 - 12:00 PM

Join us for a lunchtime program with Michael Mauboussin, head of Consilient Research at Counterpoint Global, Morgan Stanley Investment Management, and author of Expectations Investing.