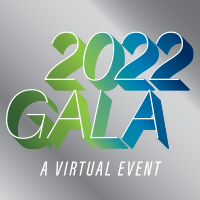 Monday, March 7, 2022 | 6:00 PM to 7:00 PM
The Museum of American Finance honored the achievements of financial leaders in both the public and private sectors with important awards at its 2022 Gala. This year's Gala was again held virtually with CNBC Senior Markets Correspondent Bob Pisani and "WealthTrack" Executive Producer and Managing Editor Consuelo Mack serving as masters of ceremony.
Steven T. Mnuchin received the Whitehead Award for Distinguished Public Service and Financial Leadership. This award honors leaders whose contributions in the public and private arenas strengthen society and the advancement of the financial industry. Mr. Mnuchin served as the 77th Secretary of the US Treasury and is Managing Partner at Liberty Strategic Capital. Leo Melamed, Chairman Emeritus of CME Group and Chairman & CEO of Melamed & Associates, received the 2022 Financial Innovation Award. This award recognizes individuals who have transformed the financial services industry and demonstrated outstanding achievement in advancing entrepreneurship and free enterprise. A third award, the Museum of American Finance Lifetime Achievement Award, honored the achievements of Thomas Peterffy, Chairman and Founder of Interactive Brokers Group. There was also a special presentation to Museum founder John Herzog.