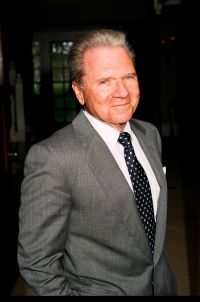 Thomas Peterffy | 2022 Lifetime Achievement Award

Thomas Peterffy has been at the forefront of applying computer technology to automate trading and brokerage functions since soon after he emigrated from Hungary to the United States in 1965. In 1977, after purchasing a seat on the American Stock Exchange and trading as an individual marker maker in equity options, Mr. Peterffy was among the first to apply a computerized mathematical model that would disseminate continuous bid and offer prices. Five years later, he built and ran an automated trading system for equity options and, in 1983, he was the first to develop a tablet computer for use by his employees trading on exchange floors.
By 1986, Mr. Peterffy developed and employed a fully integrated, automated market making system for stocks, options and futures. As this pioneering system extended around the globe, online brokerage functions were added. In 1993, Interactive Brokers was formed, using its global capacity for transaction processing to link up with the electronic exchanges that were starting up around the world. Today, Interactive Brokers seeks to stay at the forefront of automation and to remain the low-cost producer. It is the second largest publicly-traded electronic broker, as measured by DARTs, providing direct access trade execution and clearing services to institutional and professional traders for a wide variety of electronically traded products including stocks, options, futures, forex, bonds, CFDs and funds on over 135 trading venues and 27 currencies around the world.