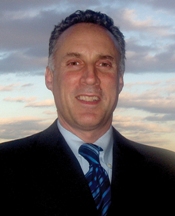 Wednesday, February 10, 2010 | 5:30 PM to 7:00 PM
PLEASE NOTE: THIS EVENT HAS BEEN CANCELLED DUE TO INCLEMENT WEATHER
Warren Buffett and Bill Gates have publicly voiced fears that our country is becoming poorer. However, according to Marc Chandler, Global Head of Currency Strategy for Brown Brothers Harriman and author of Making Sense of the Dollar: Exposing Dangerous Myths About Trade and Foreign Exchange, Americans are in many ways better off than ever before, and the dollar remains both strong and the intervention currency of choice.
Chandler says, "The credit crisis is not a crisis of the U.S. dollar, nor will the euro or yuan replace the dollar as the world's currency. The U.S. economy is much more durable and innovative than people suppose, even in the face of market turmoil. Policy makers, investors – and the public – need to start thinking about the dollar and trade in a different way."
Marc Chandler is one of America's top authorities on currency and foreign exchange and a prolific writer and much sought-after guest on the subject. He has been involved in the capital markets for 20 years and is an associate professor at New York University. He also served as chief currency strategist for HSBC Bank USA and Mellon Bank.
Presentation followed by book signing and reception. Reservations required. Admission is free for students and Museum members, or $15 for non-members. For additional information, please contact Lindsay Seeger at 212-908-4110 or lseeger@moaf.org.