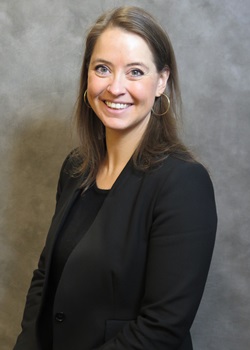 Esther Veenhuizen

Esther Veenhuizen is the Marketing Director for the Global Financial Services Industry practice at Protiviti. She joined the firm in 2007 and, in her current role, is responsible for product marketing and branding strategy development and implementation for Protiviti's largest industry practice, Financial Services, as well as for the firm's Risk and Compliance and Data & Analytics Solutions. Prior to this role, Esther focused on building out the firm's Financial Services practice in Europe and its Global Account Management Program.
Prior to joining Protiviti, Esther spent four and a half years at ABN AMRO Bank in Amsterdam, the Netherlands, as a business manager with the bank's Group Audit department.
Esther holds a Master's Degree in organizational anthropology from the Vrije Universiteit Amsterdam and a Bachelor's degree in International Management from the HES Amsterdam School of Business. She is a member of the Museum's Communications Executives Advisory Panel.