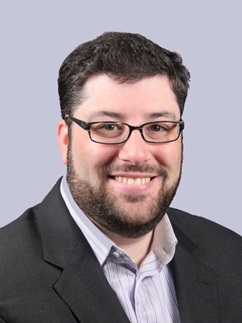 David Rosen

David Rosen is Managing Director and Head of Brand & Digital Strategy for Citadel. David helps brands position themselves in complex markets, explaining what they do, how they do it, and why across multiple mediums and brand touch points. Previously, he led the digital group in Edelman's New York Corporate & Public Affairs practice.
After spending the early part of his career leading media relations for financial services and technology companies, David worked with firms to invent digital strategies for corporate communications. He founded the PR industry's first corporate social media team, building social media infrastructures, designing analytics-driven content strategies, crafting employee digital policies (FINRA/SEC/NLRB), and upgrading crisis communications capabilities.
Over his career, David has worked with organizations such as Booz Allen Hamilton, Capgemini, Clarium Capital, Coca-Cola, Citi Smith Barney, Dow Jones Indexes, Dow Jones Newswires, IntraLinks, Johnson & Johnson, OppenheimerFunds, PwC, the Society of Actuaries and Thomson-Reuters.
In recent years, he has advocated for the communications profession to embrace the scientific method, using data to shape strategy, optimize campaigns in real-time, and track results to the bottom line. He is a member of the Communications Executives Advisory Panel for the Museum of American Finance, and runs #SocialWallStreet, a MeetUp for social media professionals in the financial industry. Previously, David served as programming chair for the New York chapter of the PR Association of America and as a crisis communications spokesperson for the American Red Cross of New York.
David received his BA from SUNY Buffalo with a double major in Communications and Political Science. He is a member of the Museum's Communications Executives Advisory Panel.