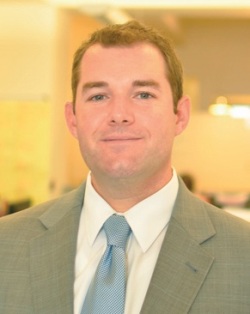 Kevin Maher

With over a decade of experience implementing strategic communications and media relations campaigns for an array of organizations within the financial space, Kevin Maher is currently a Corporate Vice President, Public Relations at New York Life, focused on New York Life's asset management arm, New York Life Investment Management.
Mr. Maher has facilitated and managed public relations efforts and corporate communications initiatives for a wide variety of global, mid-sized and start-up business-to-business and business-to-consumer organizations including buy-side and banking institutions, RIAs and financial advisors and also financial technology firms selling into these spaces.
Kevin graduated from Villanova University with a BA in Communication, a Business minor, an Honors concentration and a certificate in Public Relations. He is a member of the Museum's Communications Executives Advisory Panel.