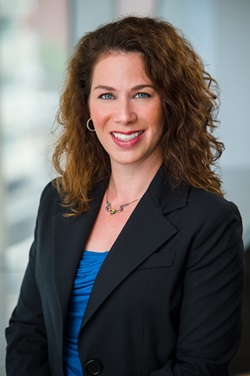 Alyssa Gilmore

Alyssa Gilmore is the Global Head of Communications for Bloomberg Financial Products. She leads an international team that promotes the company's brand and achievements through advances in media relations, content creation, customer advocacy and third-party influence. Previously, she developed and led global analyst relations, instituting innovative advocacy and advisory practices for the company's financial information and technology division.
Prior to joining Bloomberg in 2014, Alyssa held management positions in marketing and communications at SunGard Financial Systems, where she also created SunGard's global analyst relations division. Since entering the Financial Technology sector with Thomson Financial in 1996, she has led strategic initiatives in front and back office solutions, risk management and corporate banking.
Alyssa is a recognized writer, speaker and commentator on the evolution of the communications profession and financial and fintech industries. She is a member of the Museum's Communications Executives Advisory Panel.