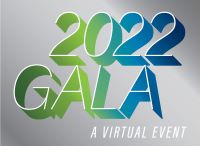 New York, NY – The Museum of American Finance will honor the achievements of financial leaders in the public and private sectors at its annual Gala on March 7, 2022. This year's Gala will be held virtually with CNBC Senior Markets Correspondent Bob Pisani and "WealthTrack" Executive Producer and Managing Editor Consuelo Mack serving as the masters of ceremony.
Steven T. Mnuchin will receive the Whitehead Award for Distinguished Public Service and Financial Leadership. This award honors leaders whose contributions in the public and private arenas strengthen society and the advancement of the financial industry. Mr. Mnuchin served as the 77th Secretary of the US Treasury and is Managing Partner at Liberty Strategic Capital. He will be introduced by Michael Milken, Chairman of the Milken Institute.
Leo Melamed, Chairman Emeritus of CME Group and Chairman & CEO of Melamed & Associates, will receive the 2022 Financial Innovation Award. This award recognizes individuals who have transformed the financial services industry and demonstrated outstanding achievement in advancing entrepreneurship and free enterprise. Mr. Melamed will be introduced in a video produced by his son, Director Jordan Melamed.
A third award, the Museum of American Finance Lifetime Achievement Award, will honor the achievements of Thomas Peterffy, Chairman and Founder of Interactive Brokers Group. Mr. Peterffy will be introduced by CNBC Senior Markets Correspondent Bob Pisani.
There will also be a special presentation to Museum founder John E. Herzog, recognizing his visionary founding of the Museum and more than three decades of service as Chairman and Trustee. Mr. Herzog will be introduced by former Board Chair Richard Sylla.
Proceeds from the 2022 Gala help support all aspects of the Museum's mission to promote financial education by preserving, exhibiting and teaching about American finance and financial history.
Museum of American Finance 2022 Gala Sponsors include:
Gold: CME Group, John E. Herzog, Richard Sylla
Silver: Broadridge Financial Solutions, Citi, Peter A. Cohen, William H. Donaldson, Fitch Group, OCC, Protiviti, Mark Shenkman, Starr Foundation/Starr Companies, VanEck Funds, William Penn Foundation, Wells Fargo
For more information on the Museum's 2022 Gala, please visit www.moaf.org/2022gala.
About the Museum of American Finance
As a socially relevant organization, the Museum of American Finance seeks to improve understanding of the influence of financial institutions and capital markets on the US and global economies, and on individuals' lives. The nation's only independent museum dedicated to finance and financial history educates the public through exhibits, financial literacy programs and public events. The Museum, an affiliate of the Smithsonian Institution, seeks to empower individuals of all backgrounds to strive toward financial independence, while encouraging curiosity and discovery. For more information, visit www.moaf.org or connect with the Museum on social media @FinanceMuseum.
Media contact:
Kristin Aguilera, Deputy Director
Museum of American Finance
kaguilera@moaf.org