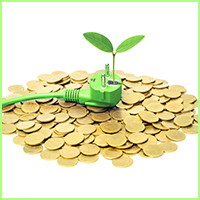 New York, NY – On September 19, the Museum of American Finance will present "Corporate Sustainability: Is It Sustainable?," a timely discussion with industry leaders driving sustainability as an essential element of corporate purpose and a means to achieve transformative social impact.
The program will be held from 6:00 – 8:30 pm at the Fordham University McNally Amphitheatre, located at 140 West 62nd Street, NYC. Following a welcome address from Museum President & CEO David Cowen, opening remarks will be provided by Jean-Yves Fillion, CEO, BNP Paribas USA and Chairman of CIB Americas and Raymond McDaniel, CEO, Moody's. The program will begin with a fireside chat featuring Martin Whittaker, CEO of JUST Capital, and program moderator Emily Chasan, Sustainable Finance Editor, Bloomberg News. A panel discussion will follow.
Panelists include:
Lynn Good, Chairman, President & CEO, Duke Energy
Dr. Barbara M. Porco, Director, Center for Professional Practices & Chair, Fordham SASB Collaboration Governance Board
Satya S. Tripathi, UN Asst. Secretary-General, Head of New York Office at UN Environment
"Corporate Sustainability: Is It Sustainable?" is co-sponsored by BNP Paribas and Moody's. It is presented by the Museum of American Finance, in partnership with the Fordham University Gabelli Center for Global Security Analysis. More information on this program can be found at www.moaf.org/sustainability. Join the conversation at #ESGpanel.
Media Access: A limited number of press passes are available for this event. Working members of the press interested in attending should RSVP by September 10 to Kristin Aguilera at kaguilera@moaf.org.
About the Museum of American Finance
The Museum of American Finance, an affiliate of the Smithsonian Institution, is the nation's only independent museum dedicated to preserving, exhibiting and teaching about American finance and financial history. With its extensive collection of financial documents and objects, its seminars and educational programming, its publication and oral history program, the Museum portrays the breadth and richness of American financial history, achievement and practices. For more information, visit www.moaf.org or connect with the Museum on Facebook or Twitter.
Media Contact:
Kristin Aguilera, Deputy Director
Museum of American Finance
kaguilera@moaf.org
# # #