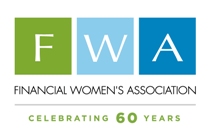 OppenheimerFunds' Head of Beta Solutions, Sharon French and Heidi Heikenfeld, OppenheimerFunds Portfolio Manager of the Emerging Markets Innovators Fund will both present at the fifth annual Forbes Women's Summit on June 13, 2017. French will participate as part of a panel discussion on the "Power of Business: The Way Forward." Heikenfeld will speak during a session called "Spotlight: Power Redefined." They will both share insights aimed at helping women attain leadership positions and share experiences they have navigating various environments. Attendees to the invite-only event will include CEOs, entrepreneurs, philanthropists, innovators, disruptors, educators and artists.
"Events like the Forbes Women's Summit help showcase the inspiring contributions made by women across all industries," said Sharon French. "I'm proud to be part of a firm that seeks to create innovative and inclusive environments for all employees to achieve their full potential, including creating Business Resource Groups, like its Women's network, to foster collaboration and mentoring."
In recognition of the Forbes Women's Summit, the Financial Women's Association of New York (FWA) will provide free admission, sponsored by OppenheimerFunds, to all visitors at the Museum of American Finance on Saturdays, June 10 and June 17, 2017. The FWA will also partner with the Museum to celebrate the FWA's Pacesetters participants with special programming to include a private session and a tour of the Museum. Pacesetters will be announced at the FWA Annual Summit on June 15.
Visitors can enjoy an Entrepreneurs exhibit featuring a profile of the late Muriel ("Mickey") Siebert, the first woman to hold a seat on the New York Stock Exchange. Ms. Siebert, a trailblazer on Wall Street in many ways, was an FWA member and supporter, and the 1994 FWA Woman of the Year.
"The Museum of American Finance offers visitors a unique experience to better understand the financial industry and the people who have helped shape it," said Katrin Dambrot, FWA President. "We are proud to continue our partnership with the Museum and help inspire the next generation of diverse leaders to take on leadership roles in finance."
The FWA's high school and college mentoring programs have reached more than 6,000 young professionals and students over the years.
Media Contact:
Financial Women's Association
212-533-2141