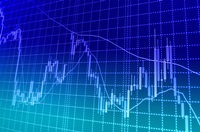 Contact:
Kristin Aguilera, Deputy Director
Museum of American Finance
212-908-4695, kaguilera@moaf.org
New York, NY – On Wednesday, April 6, the Museum of American Finance, the University of Edinburgh Business School and the American-Scottish Foundation will present a timely panel discussion about the impact of electronic trading on global markets, investors and the economy. "Global Perspective of Market Fundamentals: Electronic Trading, Volatility & Fairness" will be held from 6:00 – 8:00 pm at the Museum of American Finance, located at 48 Wall Street in New York. It is an official part of New York City's Tartan Week celebration.
At a time when many believe financial markets are increasingly disconnected from economic fundamentals and investment performance is based on who has the fastest computers and access to exchanges, the panel will discuss the importance of creating a level playing field for investors, fragmentation and distortions in markets, and the risk of accelerated volatility during periods of market stress.
Panelists include:
Tom Easton (moderator), American Finance Editor, The Economist
Dr. Gbenga Ibikunle, Program Director, MSc Energy Finance & Markets, and Assistant Professor of Financial Markets, University of Edinburgh Business School
Patrick McCarty, Managing Director, US Government Relations, ICAP
Bill Nichols, SMD – Office of Business Development, Cantor Fitzgerald
Matt Trudeau, Head of Product, IEX
More information on this program can be found at www.moaf.org/globalperspective. Join the conversation at #eTradingPanel.
Media Access: Working members of the press are invited to attend this program. For media access, please contact Deputy Director Kristin Aguilera at kaguilera@moaf.org or 212-908-4695.
About the Museum of American Finance
The Museum of American Finance, an affiliate of the Smithsonian Institution, is the nation's only independent museum dedicated to finance, entrepreneurship and the open market system. With its extensive collection of financial documents and objects, its seminars and educational programming, its publication and oral history program, the Museum portrays the breadth and richness of American financial history, achievement and practices. The Museum is located at 48 Wall Street. For more information, visit www.moaf.org or connect with the Museum on Facebook, Twitter or Instagram @FinanceMuseum.