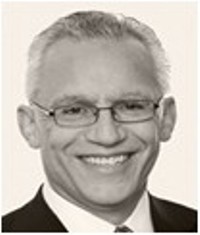 Press Contacts:
Capco:
Jessica Kleinman
646-395-6300, capco@cognitomedia.com
Museum:
Kristin Aguilera
Deputy Director, Museum of American Finance
212-908-4695, kaguilera@moaf.org
New York, NY: Capco, the global business and technology consultancy dedicated solely to the financial services industry, today announced that Capco Partner Alvi Abuaf has been named to the Board of Trustees of the Museum of American Finance, the nation's only independent museum dedicated to preserving, exhibiting and teaching about American finance and financial history. The addition of Mr. Abuaf brings the Museum's prestigious board to 26 members, comprised of many of the industry's leading executives.
The Museum is an independent, non-profit affiliate of the Smithsonian Institution. With education as its core mission, the Museum offers both permanent and timely temporary exhibitions; education programs for elementary through graduate level students; a robust calendar of special events featuring renowned speakers from across the industry; and an important collection of documents and artifacts related to the financial markets, money and banking.
"I am delighted to welcome Alvi to our Board of Trustees," said Dr. Richard Sylla, Chairman of the Museum. "Alvi brings to the board significant experience in the industry, driving strategic initiatives at many of the world's leading financial institutions. His expertise and insight will be invaluable to the board and Museum, as we continue our commitment to furthering financial education."
Capco, an FIS company, works closely with clients in the financial services industry to equip them with fresh, innovative solutions to better meet the array of challenges facing the industry today. Capco consultants are committed to contributing to the development of the industry and helping clients transform their businesses and form the future of financial services.
"I am honored to join the board of such a prestigious institution," said Mr. Abuaf. "After almost 30 years in financial services, it's important to me to give back so that the industry can continue to flourish. We are currently in the midst of an inflection point in the industry; it's crucial to look not only backward, but also forward to the future and imagine the future of the industry. I believe the Museum is instrumental in helping to shape that future."
As a partner at Capco, Mr. Abuaf is responsible for the firm's Wealth & Investment Management (WIM) practice in North America. His career spans over 25 years in wealth management, delivering projects in and for brokerage houses, wealth managers, hedge funds, prime brokers, mutual funds, consumer banks, correspondent clearing and custodians. In addition to Mr. Abuaf's role on the board, he will also join two internal committees, where he will work closely alongside other trustees in developing the long term, strategic plan for the Museum.
About Capco
Capco, an FIS™ company, is a global business and technology consultancy dedicated solely to the financial services industry. Our professionals combine innovative thinking with our unrivalled first-hand industry knowledge to offer our clients consulting expertise, complex technology and package integration, and managed services to move their organizations forward. Through our collaborative and efficient approach, we help our clients successfully, innovate, increase revenue, manage risk and regulatory change, reduce costs and enhance control. We specialize in banking; capital markets; wealth and investment management; finance, risk & compliance; and technology. We serve our clients from offices in leading financial centers across North America and Europe.
About the Museum of American Finance
The Museum of American Finance is the nation's only public museum dedicated to preserving, exhibiting and teaching about American finance and financial history. With its extensive collection of financial documents and objects, its seminars and educational programming, its publication and oral history program, the Museum portrays the breadth and richness of American financial history, achievement and practices. The Museum is located at 48 Wall Street, on the corner of William Street, and is open Tues–Sat, 10 am – 4 pm. For more information, visit www.moaf.org or connect with the Museum on Facebook or Twitter.