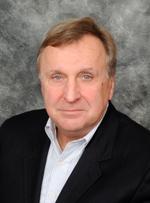 Author Charles Geisst
Contact:
Kristin Aguilera, Communications Director
Museum of American Finance
212-908-4695
kaguilera@moaf.org
New York, NY – On Thursday, November 5, the Museum of American Finance will continue its 2009 Henry Kaufman Financial History and Practices Lecture/Symposia Series with a talk by best-selling author Charles Geisst on Collateral Damaged: The Marketing of Consumer Debt to America. The presentation will be held at 5:30 pm in the Museum's education center, located at 48 Wall Street, and will be followed by reception and book signing.
In Collateral Damaged, Geisst explains how a nation of savers became a nation of consumers and how Wall Street used consumers' addiction to spending to create the "toxic securities" that threaten to bring about the collapse of the global economy.
Charles Geisst is the author of 17 books, including Undue Influence: How the Wall Street Elite Put the Financial System at Risk, Wheels of Fortune: The History of Speculation from Scandal to Respectability, The Last Partnerships: Inside the Great Wall Street Money Dynasties, and Wall Street: A History. He also is the editor and principal contributor to the Encyclopedia of American Business History and writes a column on financial affairs for Global Entreprenuer. In 2009, he was named to the Ambassador Charles A. Gargano Chair in Global Economics at Manhattan College.
Admission to this event is free for students and Museum members and $15 for non-members. Working members of the press will be admitted free of charge. For information or reservations contact Lindsay Seeger at 212-908-4110 or lseeger@moaf.org.
About the Museum of American Finance
The Museum of American Finance, an affiliate of the Smithsonian Institution, is the nation's only public museum dedicated to finance, entrepreneurship and the open market system. With its extensive collection of financial documents and objects, its seminars and educational programming, its publication and oral history program, the Museum portrays the breadth and richness of American financial and economic history. For more information, visit www.moaf.org. To contribute to the Museum's Recessipedia wiki on the current financial crisis, please visit www.recessipedia.org.