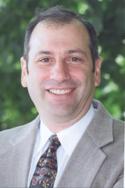 New York, NY – The Museum of American Finance has named hedge fund manager and financial historian David Cowen its new president and CEO. Cowen has over 20 years experience as a trader on Wall Street, including in the foreign exchange groups at Bankers Trust and Deutsche Bank. The founder of Quasar Capital Partners, a macro hedge fund, Cowen holds a BA in American history from Columbia College, an MBA from the Wharton School of Business, as well as an MA and Ph.D. in American history from NYU. He has written extensively on U.S. financial history, and is co-author of
Financial Founding Fathers: The Men Who Made America Rich
, published by the University of Chicago Press in 2006.
"I am honored and excited to take the helm of the Museum that represents our nation's collective financial memory," said Cowen. "My background, which combines the study of financial history, practical Wall Street experience and an inherent passion for museums, makes the fit a natural one. I inherit a first-rate staff, an energized board, and the splendid Museum expansion achieved during the leadership of my predecessor, Lee Kjelleren. I look forward to building on this wonderful base."
Cowen's goals include advancing a compelling vision for the Museum, expanding the board, broadening the base of support, refining the exhibitions and educational programs, and increasing the Museum's visibility in the community.
The Museum, founded in 1988, moved in January 2008 from modest quarters on lower Broadway to its present 30,000 sq. ft. home in the former Bank of New York building on Wall Street. At its new location, the Museum serves as the de facto visitors' center for the New York Stock Exchange. It features permanent exhibits on money, banking, the financial markets and entrepreneurship; temporary exhibits such as the current "Women on Wall Street" and "Tracking the Credit Crisis;" as well as a theater, auditorium, library and archives.
"David Cowen is a splendid choice to lead the Museum at this critical time in American finance," said John E. Herzog, chairman of the Museum's board of trustees. "David's combination of scholarship and business experience promises to move the Museum's mission and programs in exciting new directions."
About the Museum of American Finance
The Museum of American Finance, an affiliate of the Smithsonian Institution, is the nation's only public museum dedicated to finance, entrepreneurship and the free open market system. With its extensive collection of financial documents and objects, its seminars and educational programming, its publication and oral history program, the Museum portrays the breadth and richness of American financial history, achievement and practices. The Museum is located at 48 Wall Street, at the corner of William Street, and is open Tuesday – Saturday, 10 am – 4 pm. For more information, visit www.MoAF.org.