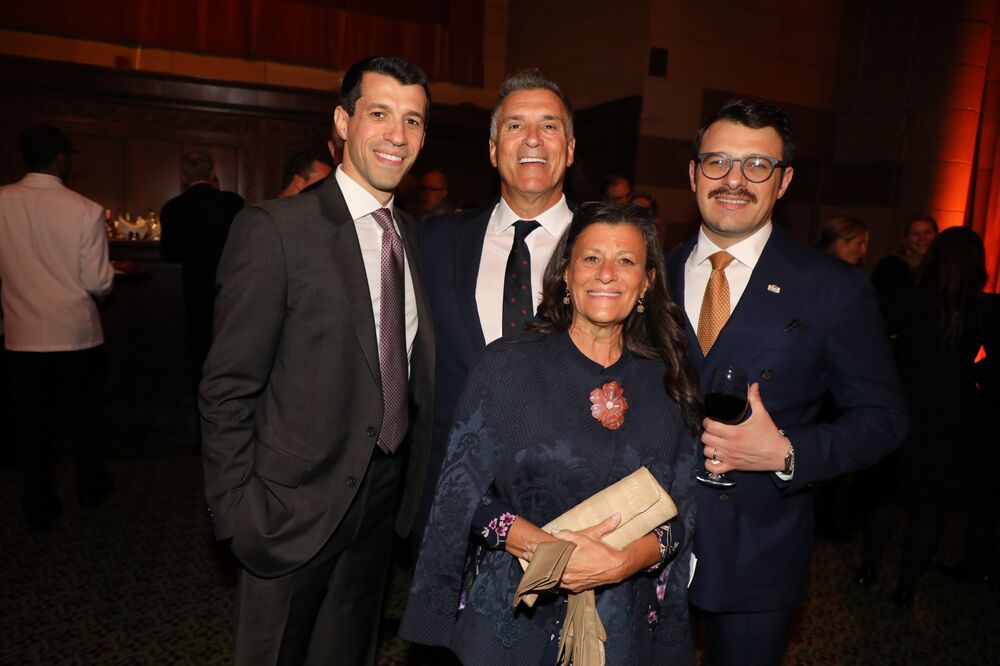 Vincent Viola and family at 2023 MoAF Gala. Photographer: Amanda Gordon/Bloomberg
By Amanda L. Gordon, Bloomberg
Thank the US government for making the Museum of American Finance gala a normal social evening. Rather than stress-schmoozing in the throes of bank runs and failures, the 525 guests gathered Monday night at Cipriani 42nd Street seemed to grasp their bellinis with a sense of relief that regulators had pledged that deposits exceeding $250,000 would be safe. Or perhaps it was fatigue. A few indicated they needed a break after working, or thinking about, the fate of the financial system for days.
Virtu Financial co-founder Vincent Viola was feeling a "positive calm" about the course of events, he said in an interview. The 2008 financial crisis was "an opportunity for the FDIC to understand its role in a society that basically conducts business at the speed of light," and so was prepared for this moment, he said. (Later, accepting the financial innovation award, Viola voiced concern over an entirely different matter: China.)
Mark Shenkman, receiving a lifetime achievement award, ticked off some of the events he's lived through in his five-decade Wall Street career, which includes stints at Lehman Brothers and helming his own firm since 1985.
The list ranged from fixed-income commissions ending in 1975 to double-digit inflation in the early '80s, from the S&L crisis in 1990 to the dot com frenzy, from watching the end of easy, free money in 2022, "and now dealing with the ripple effects of Silicon Valley Bank and Signature Bank fiascos."