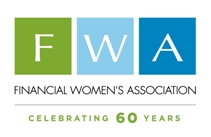 Forbes
Forbes today announced its fifth annual Forbes Women's Summit: Navigating a New Tomorrow, which will take place June 12-13, 2017 at Spring Studios in New York. This invitation-only event is expected to bring together more than 300 multigenerational innovators, entrepreneurs and influencers for a dynamic exchange around the most important issues of our time, with the mission of translating ideas into action that will chart a course for the future. Celebrating the doers and their doings, the summit aims to serve as a source of inspiration and support that connects and empowers women around the world, helping them realize their potential and reach new heights.
Sponsored by OppenheimerFunds, the Financial Women's Association of New York (FWA) will host two Free Saturdays at the Museum of American Finance in recognition of the Forbes Fifth Annual Women's Summit on Saturday, June 10 and Saturday, June 17, 2017. All visitors to the Museum on these dates will enjoy free admission. The FWA will also partner with the Museum to celebrate recent FWA high school and college mentee graduates as well as the FWA's Back2Business and PaceSetters participants with special programming to include private tours of the Museum.
For more information on the summit, visit www.forbesconferences.com/event/forbes-womens-summit-2017 .