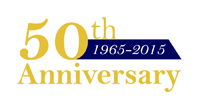 By Lawrence Cunningham, BeyondProxy blog
Golden anniversaries warrant jubilee celebrations and no milestone in value investing warrants more notice than that of Berkshire Hathaway's 50 years under Warren Buffett's leadership. Wall Street's Museum of American Finance on November 11 will host a symposium commemorating this achievement. Boasting a dozen devotees of Berkshire and its philosophy, discussion will consider Berkshire's conception of partnership, views from those who have been significant investors, and assessments from those who have been inspired to emulate the Berkshire model. Rounded out with distinguished authors and commentators on these topics, the Museum will contribute not only a day of important dialogue but will create an archive on videotape to become part of its permanent collection.
I'm honored to be giving the keynote address at this event and happy to be able to donate copies of my book, The Essays of Warren Buffett: Lessons for Corporate America, to all who attend the live event. As the Museum explains: "When Warren Buffett took control of Berkshire Hathaway Inc. in 1965, it was a small textile company. Through a combination of value investing, exceptional management and savvy acquisitions, Buffett has transformed the firm into one of the most profitable, successful and highly-emulated corporations in American history."