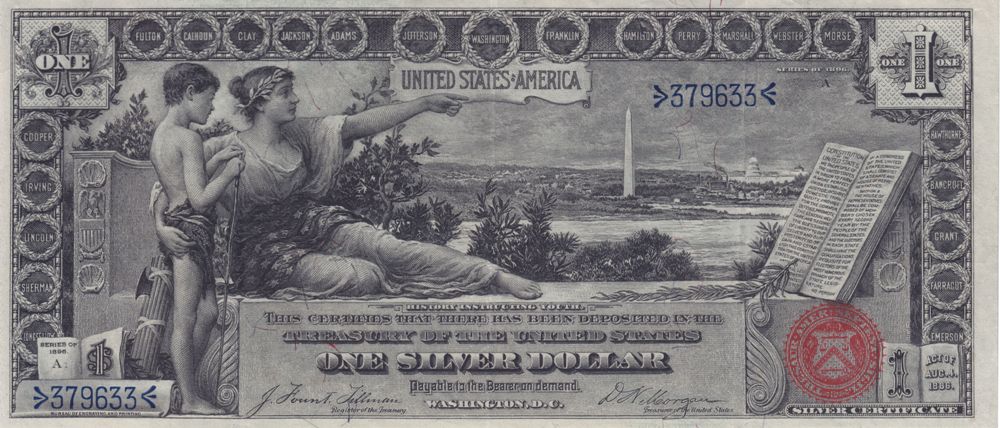 By Ella Morton, Atlas Obscura
Art and money have a complicated relationship in America. But art on money has always been pretty simple: Put a dead president on the front of a note, some numbers and a seal on the back, and cover the whole thing in a lot of squiggly lines to make it harder for people to print their own cash.
This hasn't always been true, though. Back in the 1890s, there was a conscious effort to turn American money into pocket-sized works of art. It resulted in the creation of what is still regarded as the most beautiful set of bank notes ever issued in the United States: the Educational Series of silver certificates...
...The three silver certificates in the Educational Series are among 250 notes currently on display at New York's Museum of American Finance, in an exhibit titled "America in Circulation." The Smithsonian's National Numismatic Collection in Washington D.C. also has a full set of the 1896 notes, while the Money Museum in Chicago has the $5—see it for yourself and decide whether it really is the most beautiful bank note ever released in the United States.