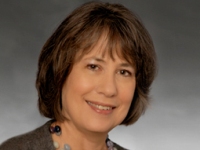 By Sarah Todd, American Banker
Sheila Bair has been an advocate of financial education for everyone from homebuyers to kindergartners since she stepped down as Federal Deposit Insurance Corp. chief a few years ago, but it's not just Main Street that needs economic schooling in her mind.
Big institutional investors demonstrated a profound lack of fiscal skill in the run-up to the financial crisis, she says.
Institutional investors' failure to research the risk associated with the mortgage-backed securities they traded left them exposed when the assets turned toxic, Bair said Tuesday in a speech at the Museum of American Finance in New York City.
"Because [institutional investors] didn't do their homework, they lost market discipline and didn't appropriately price for the risk they were taking, and they were surprised" when the wholesale market soured, Bair said. "And that surprise is one of the reasons the market seized up — they ended up having a very low risk tolerance for taking any losses."