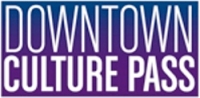 By Valarie D'Elia, New York 1 News
Tourism to Lower Manhattan came back slowly but surely after September 11th and is now facing another test of its economic and emotional resolve after Hurricane Sandy gave it the one-two punch.
"There are still problems within the area, but buildings are open," says Linda Rapacki of the Museum of American Finance. "There are still restaurants to come to, still shops to go into, and we need it to keep downtown alive."
The Museum of American Finance is one of 11 museums joining forces in a New Year's tourism initiative spearheaded by NYC and Co., the city's tourism arm. Other businesses, including Fraunces Tavern, The Skyscraper and The New York City Police Museums join at least 14 Lower Manhattan hotels giving extra bennies to guests every weekend through February...