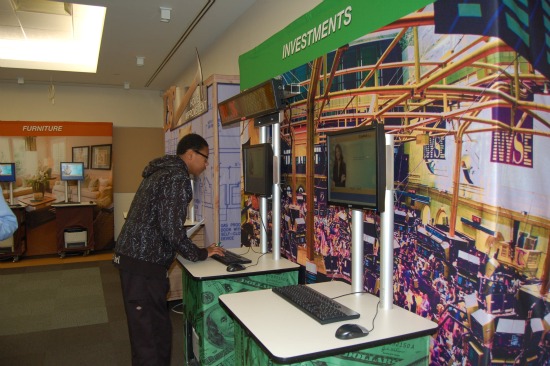 By Melanie Smollin
It's a cold morning in January. Forty-five teenagers from schools in Harlem and the Bronx are on a field trip to the financial capital of the world: Wall Street.
The students are ushered inside the Museum of American Finance, where they will be assigned fictional adult identities and a daunting task: to provide for their families' monthly needs without going into debt.
The teens have arrived at Finance Park—a traveling interactive workshop hosted by Junior Achievement of New York. For most of them, creating and sticking to a budget are alien concepts. How many of these young New Yorkers will survive their crash course in financial responsibility?