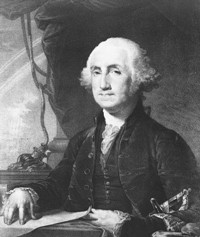 Saturday, February 15, 2020 | 11:00 AM to 12:30 PM
Join us on President's Day weekend for a 90-minute walking tour of the Financial District, with an emphasis on George Washington, Alexander Hamilton and 18th century financial history. Tour meets outside 48 Wall Street (at Bank of New York sign). $15 per person; MoAF members receive one free walking tour per year.
Please note: The Museum's walking tours are public tours and are not intended for groups. If you would like to book a private walking tour for your group, please contact Annaline Dinkelmann at annaline@wallstreetwalks.com.