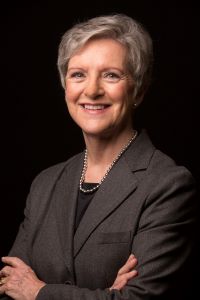 Thursday, September 21, 2023 | 12:00 PM to 1:00 PM
Note: Physical copies of Taming the Street with author-signed book plates are available for purchase through Posman Books.
Join us for a virtual program with award-winning financial journalist Diana Henriques on her latest book, Taming the Street: The Old Guard, the New Deal and FDR's Fight to Regulate American Capitalism. Taming the Street describes how President Franklin D. Roosevelt battled to regulate Wall Street in the wake of the 1929 stock market crash and the ensuing Great Depression. With deep reporting and vivid storytelling, Henriques takes readers back to a time when America's financial landscape was a jungle ruled by the titans of vast wealth, largely unrestrained by government.
Roosevelt ran for office in 1932 vowing to curb that ruthless capitalism and make the world of finance safer for ordinary savers and investors. His deeply personal campaign to tame the Street is one of the great untold dramas in American history. A vital history and a riveting true-life thriller, Taming the Street raises an urgent and troubling question: What does capitalism owe to the common good?
About the Author
Diana B. Henriques is the author of five previous books, including the New York Times bestseller The Wizard of Lies: Bernie Madoff and the Death of Trust, which was adapted as an HBO film starring Robert De Niro and was cited in the widely watched Netflix documentary series, Madoff: The Monster of Wall Street. A staff writer for The New York Times from 1989 to 2012, she is a George Polk Award winner and a Pulitzer Prize finalist and she has received Harvard's Goldsmith Prize for Investigative Reporting, among other honors.
The first 100 guests will receive a FREE electronic copy of the book, courtesy of the Fordham Gabelli Center for Global Security Analysis.