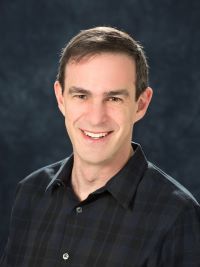 Tuesday, April 4, 2023 | 12:00 PM to 1:00 PM
Artificial intelligence (AI) has impacted many industries around the world—banking and finance, pharmaceuticals, automotive, medical technology, manufacturing and retail. But it has only just begun its odyssey toward cheaper, better and faster predictions that drive strategic business decisions. When prediction is taken to the max, industries transform, and with such transformation comes disruption.
What is at the root of this? In their bestselling first book, Prediction Machines, eminent economists Ajay Agrawal, Joshua Gans and Avi Goldfarb explained the simple yet game-changing economics of AI. Now, in Power and Prediction, they go deeper, examining the most basic unit of analysis: the decision. The authors explain that the two key decision-making ingredients are prediction and judgment, and we perform both together in our minds, often without realizing it. The rise of AI is shifting prediction from humans to machines, relieving people from this cognitive load while increasing the speed and accuracy of decisions.
This sets the stage for a flourishing of new decisions and has profound implications for system-level innovation. Redesigning systems of interdependent decisions takes time—many industries are in the quiet before the storm—but when these new systems emerge, they can be disruptive on a global scale. Decision-making confers power. In industry, power confers profits; in society, power confers control. This process will have winners and losers, and the authors show how businesses can leverage opportunities, as well as protect their positions.
About the Speaker
Avi Goldfarb is the Rotman Chair in Artificial Intelligence and Healthcare and a professor of marketing at the Rotman School of Management, University of Toronto. Avi is also Chief Data Scientist at the Creative Destruction Lab, a faculty affiliate at the Vector Institute and the Schwartz-Reisman Institute for Technology and Society and a Research Associate at the National Bureau of Economic Research. Avi's research focuses on the economic effects of information technology. Along with Ajay Agrawal and Joshua Gans, Avi is the author of the Globe & Mail bestselling book Prediction Machines: The Simple Economics of Artificial Intelligence. His latest book, Power and Prediction, was published in November 2022 by Harvard Business Review Press. He has published academic articles in marketing, statistics, law, management, medicine, political science, refugee studies, physics, computing and economics. Avi is a former Senior Editor at Marketing Science. His work on online advertising won the INFORMS Society of Marketing Science Long Term Impact Award, and he testified before the US Senate Judiciary Committee on related work in competition and privacy in digital advertising. Avi received his PhD in economics from Northwestern University.