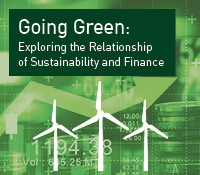 Monday, September 19, 2022 | 5:00 PM to 7:00 PM
Event Location:
ING Headquarters
1133 6th Avenue, 10th Floor
New York City
Sustainability has emerged as the leading theme in 2022 as Environmental, Social and Governance (ESG) reporting and commitments have become a critical priority for companies against a backdrop of increasing pressure and scrutiny from regulators, stakeholders and the media. Join us to hear from a diverse panel of industry experts who will break down how companies are addressing the growing dependency between finance and sustainability.
Introductions will be made by Michael Brauneis, Managing Director, Global Financial Services Leader, Protiviti and Gerald Walker, CEO, ING Americas. The panel will be moderated by Amrith Ramkumar, Climate Finance Reporter, The Wall Street Journal, and will include: Ron Gonen, Founder and CEO, Closed Loop Partners; Robert Hirth, Senior Managing Director, Protiviti and SASB Co-Vice Chair; and Ana Carolina Oliveira, Managing Director and Head of Sustainable Finance, ING Americas.
Topics to be discussed:
How corporations successfully embed ESG into their strategy, values, processes and services
How ESG initiatives impact the bottom line: opportunities and pitfalls
Understanding "greenwashing" from an investment perspective
Ways to finance a Net-Zero transition
The future ESG landscape from a financing perspective here and abroad
The formal program will be followed by a cocktail reception. Our guests will be treated to a live performance of featured artists from the Royal Concertgebouw Orchestra during the reception.
Seating is limited. Only those registered will be accommodated. Government issued ID is required for entrance in the lobby and proof of vaccination is required.