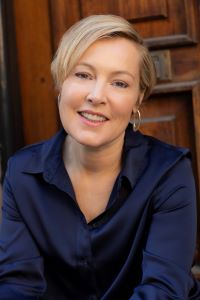 Tuesday, May 17, 2022 | 12:00 PM to 1:00 PM
Amid severe digital disruption, economic upheaval and political flux, how can we make sense of the world? Leaders today typically look for answers in economic models, Big Data or artificial intelligence platforms. Gillian Tett points to anthropology—the study of human culture.
Anthropologists learn to get inside the minds of other people, helping them not only to understand other cultures but also to appraise their own environment with fresh perspective as an insider-outsider, gaining lateral vision. Today, anthropologists are more likely to study Amazon warehouses than remote Amazon tribes. They have done research into institutions and companies such as General Motors, Nestlé, Intel and more, shedding light on practical questions such as how internet users define themselves; why corporate projects fail; why bank traders miscalculate losses; how companies sell certain products; and why pandemic policies succeed (or not). Anthropology makes the familiar seem unfamiliar and vice versa, giving a three-dimensional perspective in a world where many executives are plagued by tunnel vision, especially in fields like finance and technology.
About the Author
Gillian Tett serves as the chair of the editorial board and editor-at-large, US of the Financial Times. She writes weekly columns, covering a range of economic, financial, political and social issues. She is also the co-founder of FT Moral Money, a twice weekly newsletter that tracks the ESG revolution in business and finance, which has since grown to be a staple FT product. In 2020 and 2021, Moral Money won the SABEW best newsletter.
Previously, Tett was the FT's US managing editor from 2013 to 2019. She has also served as assistant editor for the FT's markets coverage, capital markets editor, deputy editor of the Lex column, Tokyo bureau chief, Tokyo correspondent, London-based economics reporter and a reporter in Russia and Brussels. She is the author of The Silo Effect (2016) and Fool's Gold (2009), a New York Times bestseller and Financial Book of the Year at the inaugural Spear's Book Awards, and Saving the Sun: A Wall Street Gamble to Rescue Japan from its Trillion Dollar Meltdown (2003). Her latest book is Anthro-Vision: A New Way to See In Business and Life (2021).
In 2014, Tett won the Royal Anthropological Institute Marsh Award and was named Columnist of the Year at the British Press Awards. Her 2012 article "Madoff spins his story" won the SABEW Award for best feature article. Before joining the Financial Times in 1993, Tett was awarded a PhD in social anthropology from Cambridge University based on field work in the former Soviet Union. While pursuing the PhD, she freelanced for the FT and the BBC.