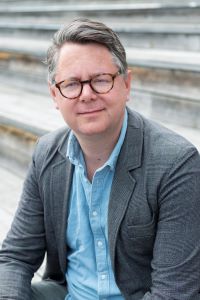 Credit: Charlotte Sverdrup
Wednesday, December 15, 2021 | 12:00 PM to 1:00 PM
Join us for a lunchtime program with Robin Wigglesworth, the Financial Times's global finance correspondent and author of Trillions, as he discusses the incredible true story of the iconoclastic geeks who defied conventional wisdom and endured Wall Street's scorn to launch the index fund revolution, democratizing investing and saving hundreds of billions of dollars in fees.
Fifty years ago, the Manhattan Project of money management was quietly assembled in the financial industry's backwaters, unified by the heretical idea that even many of the world's finest investors couldn't beat the market in the long run. The motley crew of nerds—including Gene Fama, Jack Bogle, John McQuown and Nate Most—succeeded beyond their wildest dreams. Passive investing now accounts for more than $20 trillion, equal to the entire gross domestic product of the US, and is today a force reshaping markets, finance and even capitalism itself in myriad subtle but pivotal ways.
About the Speaker
Robin Wigglesworth is the FT's global finance correspondent, based in Oslo, Norway. He focuses on the biggest forces reshaping the financial system, with a particular focus on technological disruption and quantitative investing, and writing longer-form features, analyses, profiles and columns. He was previously the FT's US markets editor, spearheading its coverage of financial markets and asset management across the Americas, deputy head of FastFT, capital markets correspondent and Gulf correspondent.
This program is FREE, but advance registration is required. Registered guests will receive the Zoom link prior to the program.
Admission to the Museum's virtual lecture series events is FREE. However, we appreciate contributions of any amount to support these programs. To donate, text "GIVEMOAF" to 44-321.