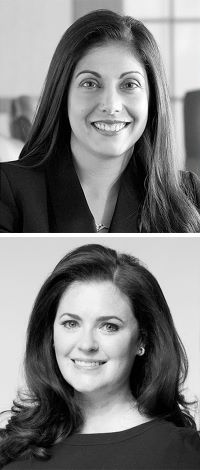 Monday, September 27, 2021 | 6:00 PM to 7:00 PM
Join us for an evening panel discussion with Gunjan Banati, chief risk officer and managing director at Royce Investment Partners, and Dianne McKeever, chief investment officer and co-founder of Ides Capital Management LP, as they discuss ESG and sustainability factors as material opportunities and risk factors for value investors.
About the Speakers
Gunjan Banati leads Royce Investment Partners' efforts in investment and enterprise risk management. She currently serves as chair of the risk management committee and serves on the management committee. Prior to joining the firm in 2013, Banati was director of research at Allegheny Financial Group in Pittsburgh from 2003 to 2012, after having worked for Investors Bank & Trust in Boston from 2000 to 2003. She received her bachelor's degree from Clark University in Worcester, Massachusetts, and an M.S. in risk management from the NYU Stern School of Business.
Dianne K. McKeever is chief investment officer, managing member and co-founder of Ides Capital Management LP, a New York-based activist investment adviser that engages with management teams and corporate boards to improve ESG policies and practices and to implement operational, capital and strategic improvements that drive long-term sustainable value for the benefit of all stakeholders. Prior to Ides, McKeever was a partner at Park Row Capital. McKeever began her career at Barington Capital Group, a New York-based small-cap activist fund, where she was a partner, which she joined in 2001. She has served as a public company director of LQ Corporation Inc. and Sielox Inc., where she chaired the nominating and governance committee, and serves as a member of the Council of Institutional Investors' Corporate Governance Advisory Council. McKeever holds a J.D. from Fordham Law, a bachelor's degree in chemical engineering from Stevens Institute of Technology and a B.S. in chemistry from New York University. She was recently named to Fortune Magazine's 40 Under 40, Marie Claire's New Guard, Crain's New York Business's 40 Under 40 and American Swiss Foundation's 2018 Young Leaders, and she received the 2018 Stevens Distinguished Alumni Award in Business and Finance.
This program is FREE, but advance registration is required. Registered guests will receive the Zoom link prior to the program.
Admission to the Museum's virtual lecture series events is FREE. However, we appreciate contributions of any amount to support these programs. To donate, text "GIVEMOAF" to 44-321.