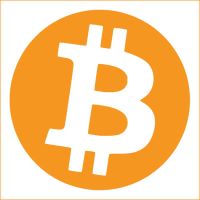 Tuesday, March 30, 2021 | 6:00 PM to 7:15 PM
Of all of the disruptive possible uses of blockchain and cryptocurrencies, decentralized finance (or DeFi) and non-fungible tokens (or NFT) might be the most likely to bring this technology to a wide audience—and challenge the established finance industry in the process. Join us for a fireside discussion with Michael Bucella, Paul Johnson and Donna Redel, moderated by Fordham Gabelli School Dean Donna Rapaccioli.
About the Speakers
Michael Bucella is a partner at BlockTower Capital, an institutional crypto asset and blockchain technology investment firm. Prior to BlockTower, Bucella spent nearly a decade with Goldman Sachs in New York, most recently in the securities division, where he was running the multi-asset sales and trading business for the Canadian region, leading efforts to expand the strategy globally.
Paul Johnson runs Nicusa Investment Advisors, an advisory firm focused on helping CEOs and boards of directors deal with operational and financial strategy, capital allocation, shareholder value creation and corporate communications. Johnson applies his 35 years of experience as an investment professional and his 25 years as a business school professor to help senior managers address these critical strategic issues.
Donna Redel is a businesswoman, professor of blockchain-digital assets, angel investor and philanthropist. She was the managing director of The World Economic Forum, the foremost global organization combining business, political, academic and other leaders of society committed to improving the state of the world. Redel was the first woman to chair a USA exchange, The Commodity Exchange. Following her work in global organizations, she began a second career as a New York City-based advisor and investor focusing on financial technology, blockchain and emerging technologies.
This program is FREE, but advance registration is required. Registered guests will receive the Zoom link prior to the program.
Admission to the Museum's virtual lecture series events is FREE. However, we appreciate contributions of any amount to support these programs. To donate, text "GIVEMOAF" to 44-321.