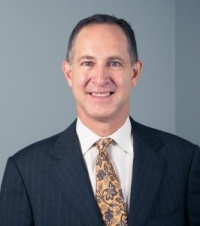 Tuesday, March 2, 2021 | 12:00 PM to 1:00 PM
In this program, author Kevin R. Mirabile discusses Exotic Alternative Investments: Standalone Characteristics, Unique Risks and Portfolio Effects (Anthem Press, 2021). In the book, Mirabile evaluates exotic alternative investment opportunities, such as life settlements, litigation funding, farmlands, royalties, weather derivatives, collectibles and other unique asset classes, providing an in-depth analysis of the returns, risks, opportunities and portfolio effects for anyone who wants to expand their investment horizons.
This book—written for individual investors, financial advisors and academics who desire knowledge about investment products beyond just stocks and bonds or vanilla hedge funds, private equity and real estate investments—provides a critical link to industry data and original research that supports the case for adding exotic alternative investments to traditional portfolios.
An excellent tool for practitioners wishing to understand the rationale and impact of allocating capital to these exotic and less-understood investment opportunities, the book includes an analysis of returns and risk from a wide range of direct investments in individual exotic asset classes, as well as from investing in public shares and exchange-traded funds.
About the Speaker
Mirabile is a clinical associate professor of finance at Fordham University. He teaches courses on the principles of finance, investment analysis, derivatives and alternative investing. Prior to becoming an academic, he held several senior executive positions at Morgan Stanley, Barclays Capital and Larch Lane Advisors in banking, sales and trading, and asset management. His responsibilities included securities operations and financing, electronic trading, derivatives and hedge fund investing. Mirabile received his BS in accounting from SUNY Albany in 1983, an MS in banking and finance from Boston University in 2008 and a Ph.D. in finance and economics from PACE University in 2013. He is an author of several articles and books on alternative investments and hedge funds.