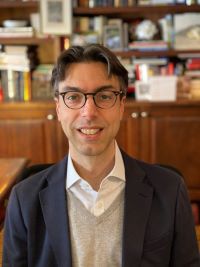 Monday, November 16, 2020 | 12:00 PM to 1:00 PM
Since the Global Financial Crisis, a surge of interest in the use of finance as a tool to address social and economic problems suggests the potential for a generational shift in how the finance industry operates and is perceived. In Seeking Virtue in Finance: Contributing to Society in a Conflicted Industry, JC de Swaan seeks to channel the forces of well-intentioned finance professionals to improve finance from within and help restore its focus on serving society. Drawing from inspiring individuals in the field, de Swaan proposes a framework for pursuing a viable career in finance while benefiting society and upholding humanistic values. In doing so, he challenges traditional concepts of success in the industry.
About the Speaker
JC de Swaan is a lecturer in the economics department at Princeton University, where he is affiliated with the Bendheim Center for Finance, and a partner at Cornwall Capital, a New York-based investment fund. He also teaches at the University of Cambridge and is a member of the Council on Foreign Relations.
This program is FREE, but advance registration is required. Registered guests will receive the Zoom link prior to the program.
Admission to the Museum's virtual lecture series events is FREE. However, we appreciate contributions of any amount to support these programs. To donate, text "GIVEMOAF" to 44-321.