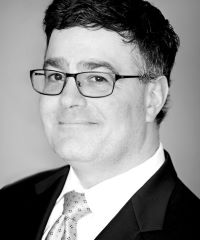 Tuesday, October 20, 2020 | 12:00 PM to 1:00 PM
The principles of value investing have resonated with savvy practitioners in the world of finance for a long time. In Creating Strategic Value, Joseph Calandro Jr. explores how the core ideas and methods of value investing can be profitably applied to corporate strategy and management. He builds from an analysis of traditional value investing concepts to their strategic applications. Calandro Jr. surveys value investing's past, present, and future, drawing on influential texts, from Graham and Dodd's time-tested works to more recent studies, to reveal potent managerial lessons.
In his book, Calandro Jr. explains the theoretical aspects of value investing-consistent approaches to corporate strategy and management, and details how they can be successfully employed through practical case studies that demonstrate value realization in action. He analyzes the applicability of key ideas, such as the margin-of-safety principle to corporate strategy in a wide range of areas beyond stocks and bonds, highlighting the importance of an "information advantage"—knowing something that a firm's competitors either do not know or choose to ignore—and explaining how corporate managers can apply this key value-investing differentiator. Offering expert insight into the use of time-tested value investing principles in new fields, Creating Strategic Value is an important book for corporate strategy and management practitioners at all levels, as well as for students and researchers.
About the Speaker
Calandro Jr. is a managing director of a global consulting firm and a fellow of the Fordham University Gabelli Center for Global Security Analysis. He is the author of Applied Value Investing (2009) and a contributing editor to the journal Strategy & Leadership.
This program is FREE, but advance registration is required. Registered guests will receive the Zoom link prior to the program.
Admission to the Museum's virtual lecture series events is FREE. However, we appreciate contributions of any amount to support these programs. To donate, text "GIVEMOAF" to 44-321.