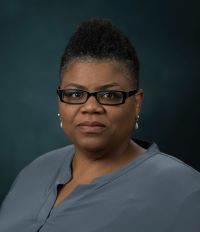 Wednesday, October 14, 2020 | 12:00 PM to 1:00 PM
Award-winning author and professor Shennette Garrett-Scott discusses her book, Banking on Freedom: Black Women in US Finance Before the New Deal. African American women in 1920s-era Harlem participated in real estate and other investment schemes for complex reasons. They often hoped to combine individual gain and collective uplift in their financial pursuits. The St. Luke Finance Corporation was one such scheme that showed great promise but struggled against structural and institutional inequities as well as criticism from some sectors of the Black community.
About the Speaker
Shennette Garrett-Scott is committed to recovering and telling little-known stories about African American enterprise. A native Texan, she is an award-winning author and professor whose research focuses on race, gender and capitalism. She is associate professor of history and African American studies at the University of Mississippi. Her first book Banking on Freedom, published in 2019 by Columbia University Press, was shortlisted for the 2020 Hagley Prize for the best book in business history, and it won two awards for the best book in Black women's history from the Association of Black Women Historians and the Organization of American Historians. She has written pieces about Black business, entrepreneurs, and other topics for academic journals, popular magazines, and online blogs. She is featured in the PBS documentary Boss: The Black Experience in Business and a documentary series about women's suffrage for Mississippi Public Broadcasting. Her public history work includes helping develop the Ida B. Wells Commemorative Tour, a racial reconciliation heritage tour in Holly Springs, Mississippi, Wells's birthplace and home until the early 1880s. Her article, "'A Commercial Emancipation' for the Negro," appeared in the Summer 2019 issue of Financial History magazine.
Admission to the Museum's virtual lecture series events is FREE. However, we appreciate contributions of any amount to support these programs. To donate, text "GIVEMOAF" to 44-321.