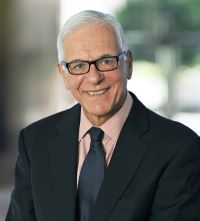 Tuesday, October 6, 2020 | 12:00 PM to 1:00 PM
Watch event video on C-SPAN here.
This virtual lunchtime program features international economist, global money manager and author Nicholas Sargen, in conversation with award-winning financial journalist Consuelo Mack. They discuss Sargen's latest book, JPMorgan's Fall and Revival: How the Wave of Consolidation Changed America's Premier Bank.
About the Book
JPMorgan's Fall and Revival tells the previously untold story of how JPMorgan became a universal bank in the 1980s-1990s and events leading to it being acquired by Chase in 2000. It depicts the challenges Morgan's leaders confronted when the firm's business model was disrupted by the developing country debt crisis and premier corporate borrowers accessing capital markets. Morgan stood out in seeking to re-enter the world of investment banking and securities entirely on its own, and it was reluctant to make even targeted acquisitions that would have facilitated the build out.
The book describes what happened to Morgan in the larger story of US banking consolidation and how it went from losing its independence to become a financial powerhouse. During this time, all of the leading financial institutions struggled to change their business models. In the end, no US money center bank was able to become a universal bank on its own. What ensued was a growing concentration of financial assets in a handful of institutions that was the precursor to the 2008 financial crisis.
About Nicholas Sargen
Nicholas Sargen is an international economist turned global money manager. He has been involved in international financial markets since the early 1970s, when he began his career at the US Treasury and the Federal Reserve Bank of San Francisco. He subsequently worked on Wall Street for 25 years, holding senior positions with Morgan Guaranty Trust, Salomon Brothers Inc. and JP Morgan Private Bank. In 2003, he became Chief Investment Officer for the Western & Southern Financial Group and its affiliate, Fort Washington Investment Advisors Inc. Nick subsequently served as Chief Economist from 2014 until 2019. He currently is an economic consultant to Fort Washington.
Mr. Sargen has written extensively on international financial markets. He has authored two previous books: Global Shocks: An Investment Guide for Turbulent Markets and Investing in the Trump Era: How Economic Policies Impact Financial Markets. He has appeared frequently on business television programs throughout his career on Wall Street. He received a BA in Economics from the University of California, Berkeley, and an MA and PhD in Economics from Stanford University.
About Consuelo Mack (moderator)
Consuelo Mack is the anchor and executive producer of "Consuelo Mack WealthTrack," the only program on television devoted to helping individuals build and protect their wealth over the long-term. Now in its 16th season, "WealthTrack" has been dubbed the "Cramer Antidote" by the press and Money magazine has called Ms. Mack "The Best Money TV Host."
Ms. Mack has a long and distinguished career in business journalism including nearly two decades as the anchor and managing editor of "The Wall Street Journal Report," which won the Overseas Press Club and Gracie Awards during her tenure. Among her many honors is the first Lifetime Achievement Prize for Women in Financial Electronic Journalism, given by the Women's Economic Round Table. She has been a member of the Museum's Board of Trustees since 2012.
This program is FREE, but advance registration is required. Registered guests will receive the Zoom link prior to the program.
Admission to the Museum's virtual lecture series events is FREE. However, we appreciate contributions of any amount to support these programs. To donate, text "GIVEMOAF" to 44-321.