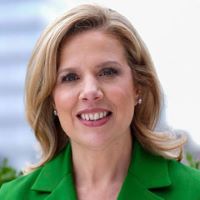 Jacqui Canney, keynote speaker
Thursday, October 1, 2020 | 11:00 AM to 1:00 PM
In celebration of the Fordham University Gabelli School of Business's centennial anniversary in 2020, it is hosting a Centennial Celebration Conference on the Future of Business Education. The conference will be held virtually with its new state-of-the-art Fordham University London Centre to engage with colleagues in Europe and beyond.
The conference will explore how the future of business education can prepare students for the workforce of the future by examining what issues the industry faces when searching for talent, what skills the industry looks for in graduates, what innovative teaching opportunities can prepare students and how engaging partnerships can be developed with organisations to educate future leaders.
Members and friends of the Museum of American Finance are invited to attend.
Visit the Fordham Gabelli Center website for the full event schedule, confirmed speakers and registration. For more information contact fobe2020@fordham.edu.