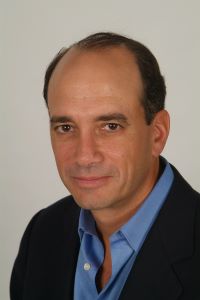 Tuesday, September 29, 2020 | 12:00 PM to 1:00 PM
The United States is supposed to offer economic opportunity to everyone. It shouldn't take a worldwide pandemic and nationwide protests to bring economic and racial inequality to the forefront of problems we desperately need to solve. But now that the opportunity is here, what should we do? How can we create more equality, opportunity, and growth for everyone? Not someday, but what can government and the private sector do right now to disrupt a status quo that almost everyone wants to change?
In Common Sense, the New York Times best-selling author Joel Greenblatt offers an investor's perspective on building an economy that truly works for everyone. With dry wit and engaging storytelling, he makes a lively and provocative case for disruptive new approaches―some drawn from personal experience, some from the outside looking in.
About the Speaker
Joel Greenblatt serves as Managing Principal and Co‐Chief Investment Officer of Gotham Asset Management, the successor to Gotham Capital, an investment firm he founded in 1985. Since 1996, he has been a professor on the adjunct faculty of Columbia Business School where he teaches "Value and Special Situation Investing." Mr. Greenblatt is a director of Pzena Investment Management, Inc., a global investment management firm. He formerly served on the Investment Boards of the University of Pennsylvania and the UJA Federation. Mr. Greenblatt is the author of You Can Be A Stock Market Genius (Simon & Schuster, 1997), The Little Book that Beats the Market (Wiley, 2005), The Little Book that Still Beats the Market (Wiley, 2010), The Big Secret for the Small Investor (Random House, 2011) and Common Sense (Columbia University Press, 2020). He is the Former Chairman of the Board (1994‐1995) of Alliant Techsystems, a NYSE‐listed aerospace and defense contractor. He holds a BS (1979), summa cum laude, and an MBA (1980) from the Wharton School of the University of Pennsylvania.
This program is FREE, but advance registration is required. Registered guests will receive the Zoom link prior to the program.