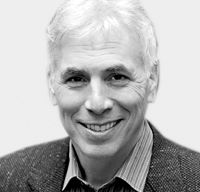 Wednesday, July 15, 2020 | 12:00 PM to 1:00 PM
Join us along with members of the New York Alternative Investment Roundtable and the Fordham Gabelli School of Business for a lunchtime program with author and executive leadership coach Michael J. Gelb, who will discuss his book How to Think Like Leonardo da Vinci: Seven Steps to Genius Every Day and how some of the same principles behind da Vinci's genius can be applied to investing.
From some of the ways people can boost their senses and uncover abilities they may not even be aware of, to steps that can help expand the mind, Gelb will touch on how da Vinci's principles can be used as inspiration for how people can expand their thinking. From curiosità (a curiosity-based approach to life) to connessione (the way everything is ultimately interconnected), da Vinci's works and notes serve as the basis for seven main principles that can be applied to everyday life and investing.
Topics he will discuss include: creative thinking, conscious capitalism and leading in uncertain times.
About Michael Gelb
Michael J. Gelb is a senior fellow at the Center for Humanistic Management and a member of the Fordham University Gabelli School of Business' Leading People and Organizations Advisory Board. He co-taught the acclaimed Leading Innovation Executive Seminar at the University of Virginia's Darden Graduate School of Business for more than 10 years and was awarded a Batten Fellowship in Innovation. He is the author of 17 books, which have been translated into 25 different languages. Michael has served as an executive coach and leadership development consultant for organizations including Dupont, Genetech, KPMG, Merck, Microsoft and YPO.
This program is FREE, but advance registration is required. Registered guests will receive the Zoom link prior to the program. Click here for details and to register.