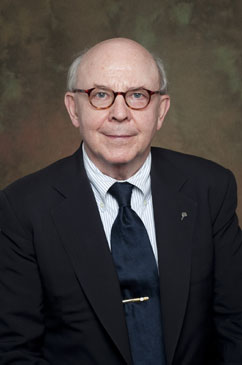 Tuesday, July 14, 2020 | 12:00 PM to 1:00 PM
During the first seven weeks of 2020, despite ominous news from China, Italy and Iran about the spread of the COVID-19 virus, US stock indexes hit all-time highs. Then, in little more than a month, the market crashed. By March 23, the Dow Industrials dropped 37%; the S&P 500, 34%; and the NASDAQ Composite, 30%. It seemed the markets suddenly realized that the virus's spread to the US would cause widespread business shutdowns, school closings and stay-at-home orders. A major recession, if not a depression, seemed imminent.
Then, in response to the crisis, the government implemented a number of unprecedented monetary and fiscal measures. By mid-April, as the numbers of infections and deaths from the virus mounted daily, the markets staged a sharp recovery, which continued into June. Justified or not—only time will tell—the markets' collective wisdom seemed to think the virus would soon go away and the government's drastic measures would bring a sharp economic recovery.
Is this what typically happens during epidemics and pandemics? Because they don't occur often anymore, most people have not experienced them and don't have a clue as to what is typical. But they have happened often enough in history, which can offer some guidance. In this talk, Dr. Richard Sylla will examine several epidemics and pandemics that have occurred over the course of US history.
About Richard Sylla
Richard Sylla is a Professor Emeritus of Economics and the former Henry Kaufman Professor of the History of Financial Institutions and Markets at the NYU Stern School of Business. He is the author or co-author of several books, including Alexander Hamilton on Finance, Credit, and Debt; Alexander Hamilton: The Illustrated Biography; and Genealogy of American Finance. He has been Chairman of the Museum of American Finance since 2010.
About David Cowen (moderator)
David Cowen, the Museum's President/CEO, has over 20 years experience as a trader on Wall Street, including in the foreign exchange groups at Bankers Trust and Deutsche Bank. The founder of Quasar Capital Partners, a macro hedge fund, Mr. Cowen holds a BA in American history from Columbia College, an MBA from the Wharton School of Business, and an MA and Ph.D in American history from NYU. He has written extensively on US financial history.