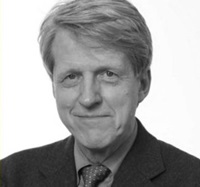 Wednesday, July 1, 2020 | 12:00 PM to 1:00 PM
Join us for a lunchtime program with Yale professor and Nobel Laureate Robert Shiller, as he discusses his latest book, Narrative Economics. In his book, Shiller proposes a novel idea — the narratives that people believe and use to understand the world affect their economic behavior and, in turn, affect the macroeconomy. He argues that taking these psychological effects into account is a new frontier of economic research, and he gives a number of examples of how we might think about these phenomena.
About Robert Shiller
Robert J. Shiller is the Sterling Professor of Economics for the department of economics and Cowles Foundation for Research in Economics, Yale University, and professor of finance and fellow at the International Center for Finance, Yale School of Management. He received his B.A. from the University of Michigan in 1967 and his Ph.D. in economics from the Massachusetts Institute of Technology in 1972. He has written on financial markets, financial innovation, behavioral economics, macroeconomics, real estate, statistical methods and on public attitudes, opinions and moral judgments regarding markets.
He has been research associate at the National Bureau of Economic Research since 1980, and has been co-organizer of NBER workshops including on behavioral finance with Richard Thaler 1991-2015, and on macroeconomics and individual decision making (behavioral macroeconomics) with George Akerlof 1994-2007. He was awarded the Nobel Prize in Economic Sciences jointly with Eugene Fama and Lars Peter Hansen in 2013.