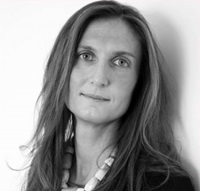 Monday, June 22, 2020 | 12:00 PM to 1:00 PM
Join the Museum of American Finance, the Fordham Gabelli Center for Global Security Analysis and the CFA Society of New York for a moderated conversation with Anne-Laure Kiechel, founding partner of Global Sovereign Advisory. Kiechel will discuss sovereign debt and address the question: How should bilateral institutional and government lending partners respond to the need for an efficient resolution of what appears to be a looming debt crisis?
About Anne-Laure Kiechel
Anne-Laure Kiechel's experience spans more than 20 years in debt and capital markets, as well as sovereign advisory, at both government and state-owned enterprise levels. In 2009, she joined Rothschild in Paris, working in the financial advisory group. She became partner in 2014. Beginning in 2015, she focused on sovereign advisory matters, a practice she contributed structuring and developing before being appointed global head. Kiechel started her career at Lehman Brothers in 1999, working in several departments in New York, London and Paris. She, among other activities, headed Lehman Brothers' Global Finance practice for Northern Europe. In 2015, Kiechel co-founded Youthonomics, an index which ranks countries according to youth-friendliness. In 2019, she founded Global Sovereign Advisory, an independent structure providing holistic advice to states and state-owned enterprises on public policy and financial matters. Kiechel graduated from HEC and Sankt Gallen; and holds a master's degree in mathematics.
About Andrea Mennillo (moderator)
Andrea Mennillo holds a BS in business from Federico II University in Naples and a BS in international banking from the University of Lecce. He also is an alumnus of INSEAD Graduate School. He has almost 30 years of leadership experience, mostly in financial institutions and infrastructure funds worldwide.
He has acted as chairman, managing director and board member in banks, insurance companies and financial conglomerates in Italy, Spain, France, Germany, Portugal, the United Kingdom and Switzerland. After Cassa Depositi e Prestiti, where he was appointed by the Ministry of Finance of Italy, he founded IDA Capital, an investment firm that operates in the fastest-growing countries and focuses on business diplomacy.
This program is FREE, but advance registration is required. You will receive the Zoom link upon registration. Click here for details and to register.