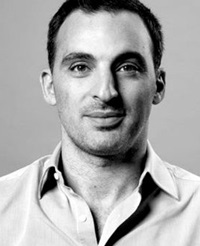 Tuesday, June 2, 2020 | 12:00 PM to 1:00 PM
Join the Museum of American Finance, the Fordham Gabelli Center for Global Security Analysis and the CFA Society of New York for a moderated conversation with Charles Gorra, CEO and founder of Rebag, as he discusses the major challenges facing the luxury retail market and highlights opportunities for select brands. Watch video here.
About Charles Gorra
Charles Gorra is the CEO and founder of Rebag, a digital retailer for luxury preowned accessories (e.g., Louis Vuitton, Hermes, Chanel). Prior to starting the company, Charles spent some time at online fashion rental company Rent the Runway, where he fell in love with collaborative consumption. Since then, he has been on a mission to make secondary behavior the standard for luxury goods. Before becoming an entrepreneur, he worked in the finance industry at Goldman Sachs and in private equity at TPG Capital. He earned an MBA from Harvard Business School in 2014 and a Master's in management from HEC-Paris in 2007.
About Andrea Mennillo (moderator)
Andrea Mennillo holds a BS in business from Federico II University in Naples and a BS in international banking from the University of Lecce. He also is an alumnus of INSEAD Graduate School. He has almost 30 years of leadership experience, mostly in financial institutions and infrastructure funds worldwide.
He has acted as chairman, managing director and board member in banks, insurance companies and financial conglomerates in Italy, Spain, France, Germany, Portugal, the United Kingdom and Switzerland. After Cassa Depositi e Prestiti, where he was appointed by the Ministry of Finance of Italy, he founded IDA Capital, an investment firm that operates in the fastest-growing countries and focuses on business diplomacy.
This program is FREE, but advance registration is required. You will receive the Zoom link upon registration.