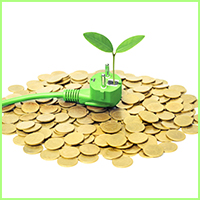 Thursday, September 19, 2019 | 6:00 PM to 8:30 PM
Event Location:
Fordham University – Lincoln Center Campus
140 West 62 Street, McNally Amphitheatre | Ground Floor
Sustainability is no longer a fringe issue; investors now expect to incorporate environmental, social and governance (ESG) data into their decision-making. It has moved beyond financial performance to what constitutes responsible behavior in executing long-term value creation that positively impacts the environment, people, our economy and vital institutions.
Join us for a fireside chat with Martin Whittaker, CEO of JUST Capital, followed by a panel discussion with industry leaders driving sustainability as an essential element of corporate purpose and a means to achieve transformative social impact. Participants include Emily Chasan (moderator), Sustainable Finance Editor, Bloomberg News; Jean-Yves Fillion, CEO, BNP Paribas USA and Chairman of CIB Americas; Lynn Good, Chairman, President & CEO of Duke Energy; Raymond McDaniel, President and CEO, Moody's; Dr. Barbara M. Porco, Director, Center for Professional Practices & Chair, Fordham SASB Collaboration Governance Board; and Satya S. Tripathi, UN Asst. Secretary-General, Head of NY Office at UN Environment.
This program is sponsored by BNP Paribas and Moody's and is presented in partnership with the Fordham University Gabelli Center for Global Security Analysis.
Program followed by Q&A and reception. Seats are limited, and reservations are required. General admission $35; MoAF members and press FREE.
Join the conversation at #ESGpanel