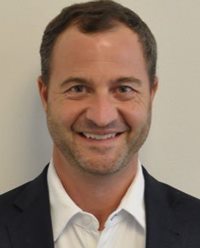 Tuesday, March 12, 2019 | 6:00 PM to 8:00 PM
Event Location:
The University Club
1 West 54th Street (at Fifth Avenue)
New York City
Note: This event is sold out.
Join the Museum of American Finance and the Fordham University Gabelli Center for Global Security Analysis for a conversation with Ted Seides, founder of Capital Allocators, LLC, and host of the Capital Allocators podcast. Mr. Seides will discuss lessons learned from the podcast about how institutional investors allocate capital and time, his career path (starting with his work in the Yale Investment Office under David Swensen), his bet with Warren Buffett, and much more.
Mr. Seides will be interviewed by Jon Brolin, founder of Edenbrook Capital and adjunct professor of value investing at the Gabelli School of Business.
Conversation followed by reception. General admission $25; MoAF members and press FREE.
PLEASE NOTE: Business attire (jacket and tie for men) is required for admission to The University Club.