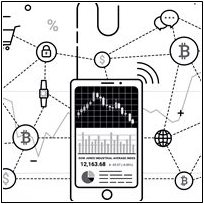 Wednesday, November 14, 2018 | 6:00 PM to 8:30 PM
Event Location:
The Paley Center for Media
25 West 52nd Street, NYC
Today, financial services is primed for the same technological transformation that has revolutionized many other industries. The digitization of money, the rapid proliferation of Internet access and mobile phones have created the perfect conditions to make it easier and cheaper to save, spend, give, and borrow. The ability to connect people to affordable financial services anywhere and at any time promises to be more than a transformation for the unbanked. Research indicates that financial inclusion has a positive impact on economic growth and can help reduce income inequality. The program will begin with a fireside chat with PayPal President & CEO Dan Schulman, followed by a panel discussion.
Panelists include:
Andrew Keys, Co-Founder, ConsenSys Capital
Aditya Khurjekar, Founder & CEO, MEDICI
Jennifer Tescher, President & CEO, Center for Financial Services Innovation
Join the conversation: #DemocratizingFinance
"Democratizing Finance" is sponsored by Protiviti and TIAA. Special thanks to Evening Lecture Series partner Fordham University Gabelli Center for Global Security Analysis and media partner Thisis212.