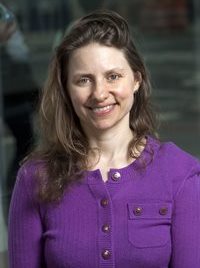 Wednesday, October 10, 2018 | 12:30 PM to 1:30 PM
Event location:
48 Wall Street, 5th Floor*
New York City
When the news broke in 1975 that New York City was on the brink of fiscal collapse, few believed it was possible. How could the country's largest metropolis fail? How could the capital of the financial world go bankrupt? Yet the city was indeed billions of dollars in the red, with no way to pay back its debts. Bankers and politicians alike seized upon the situation as evidence that social liberalism, which New York famously exemplified, was unworkable. The city had to slash services, freeze wages and fire thousands of workers, they insisted, or financial apocalypse would ensue.
In Fear City—a finalist for the 2018 Pulitzer Prize in History—historian Kim Phillips-Fein tells the remarkable story of the crisis that engulfed the city. With unions and ordinary citizens refusing to accept retrenchment, the budget crunch became a struggle over the soul of New York, pitting fundamentally opposing visions of the city against each other. Drawing on never-before-used archival sources and interviews with key players in the crisis, Fear City shows how the brush with bankruptcy permanently transformed New York—and reshaped ideas about government across America.
At once a sweeping history of some of the most tumultuous times in New York's past, a gripping narrative of last-minute machinations and backroom deals and an origin story of the politics of austerity, Fear City is essential reading for anyone seeking to understand the resurgent fiscal conservatism of today.
About the Author
Kim Phillips-Fein is the author of Fear City: New York's Fiscal Crisis and the Rise of Austerity Politics and Invisible Hands: The Businessmen's Crusade Against the New Deal. She teaches history at New York University's Gallatin School of Individualized Study, and she has written for The Nation, Dissent, The Baffler, The Atlantic, and The New York Times, among other publications.
*Please note: The Museum gallery remains closed due to a flood in the building. MoAF staff members will be on hand at the entrance to 48 Wall Street to direct attendees to the 5th floor event space.