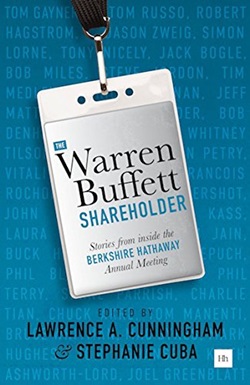 Monday, April 23, 2018 | 6:15 PM to 8:00 PM
Event Location:
The University Club
1 West 54th Street (at Fifth Avenue)
New York City
The Museum of American Finance and the Fordham University Gabelli Center for Global Security Analysis host an evening with Warren Buffett's writer and editor of choice, Lawrence Cunningham, on his new book about what makes Buffett's shareholders tick and what happens at the Berkshire Hathaway annual meeting.
In this engaging collection of stories, 43 veterans of the Berkshire Hathaway Annual Meeting explain why throngs attend year after year. Beyond the highlights of Warren's wisdom displayed on stage in his day-long Q&A with Vice Chairman Charlie Munger, these experts reveal the Berkshire meeting as a community gathering of fun, fellowship and learning.
This program is supported, in part, by public funds from the New York City Department of Cultural Affairs, in partnership with the City Council.