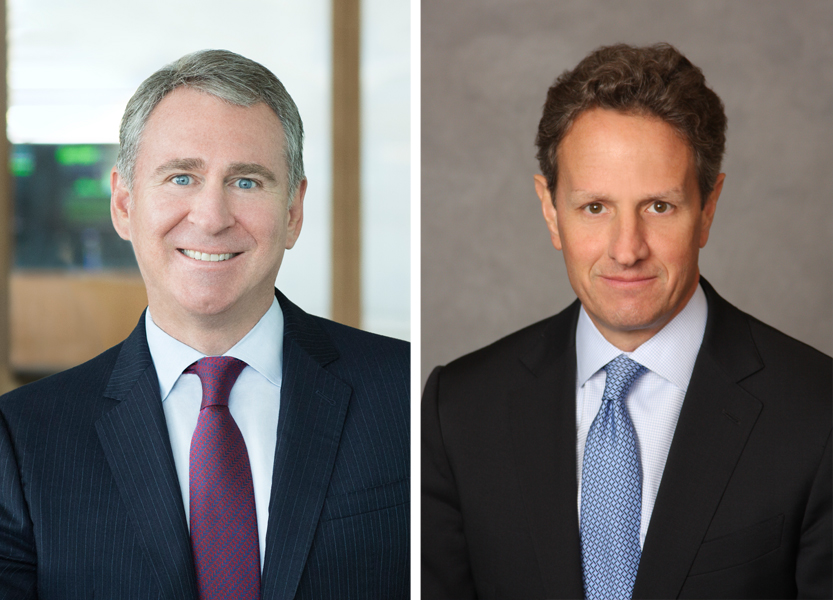 2018 Gala honorees Ken Griffin (left) and Timothy Geithner (right)
Tuesday, February 6, 2018 | 6:30 PM to 9:30 PM
The Museum of American Finance honored the achievements of financial leaders in both the public and private sectors with two important awards at its 2018 Gala.
The Whitehead Award for Distinguished Public Service and Financial Leadership recognized the significant contributions of Timothy Geithner, former US Treasury Secretary and president of Warburg Pincus.
The Charles Schwab Financial Innovation Award, which recognizes individuals who have introduced new markets or new financial instruments to our financial system, was presented to Ken Griffin, founder and CEO of Citadel and founder of Citadel Securities.