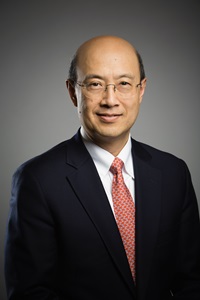 Wednesday, January 24, 2018 | 5:30 PM to 7:00 PM
PLEASE NOTE: Due to a flood in the Museum, the location for this event has been changed to the Gabelli School of Business, Fordham University, 140 West 62nd Street, Room 334.
Half of all Americans have money in the stock market, yet economists can't agree on whether investors and markets are rational and efficient, as modern financial theory assumes, or irrational and inefficient, as behavioral economists believe―and as financial bubbles, crashes and crises suggest. This is one of the biggest debates in economics and the value or futility of investment management and financial regulation hang on the outcome. Andrew Lo cuts through this debate with a new framework, the Adaptive Markets Hypothesis, in which rationality and irrationality coexist.
Drawing on psychology, evolutionary biology, neuroscience, artificial intelligence and other fields, Professor Lo shows that the theory of market efficiency isn't wrong but merely incomplete. When markets are unstable, investors react instinctively, creating inefficiencies for others to exploit. His new paradigm explains how financial evolution shapes behavior and markets at the speed of thought―a fact revealed by swings between stability and crisis, profit and loss, and innovation and regulation.
About the Speaker
Andrew W. Lo is the Charles E. and Susan T. Harris Professor at the MIT Sloan School of Management and director of the MIT Laboratory for Financial Engineering. He has published numerous articles in finance and economics journals, and has authored several books including Adaptive Markets: Financial Evolution at the Speed of Thought, The Econometrics of Financial Markets, A Non-Random Walk Down Wall Street, Hedge Funds: An Analytic Perspective and The Evolution of Technical Analysis. His awards include the Alfred P. Sloan Foundation Fellowship, the Paul A. Samuelson Award, the American Association for Individual Investors Award, the Graham and Dodd Award and numerous other awards and honors.
This event was presented in partnership with the Fordham University Gabelli Center for Global Security Analysis and was live streamed in partnership with Bloomberg for Education.
This program was supported, in part, by public funds from the New York City Department of Cultural Affairs, in partnership with the City Council.